Ride The Wave of Food Delivery In a Delivery Kitchen
The delivery market is growing at a rapid pace. Get ahead of the curve and grow your restaurant business in a delivery-only kitchen.
Thanks for contacting us!
We'll reach out shortly so we can understand your business and needs better.
The age of food delivery is here
The delivery sector has been a growing market for years. Customers want access to convenient, high-quality, and healthier food, and food delivery companies like Swiggy and Zomato are filling this gap in the market.
Lower overhead costs
Operating a delivery-focused business from a delivery kitchen means lower upfront and operational costs, allowing you to run a more profitable business.
---
Streamlined operations
A kitchen space dedicated to cooking food and nothing else means you can create a highly optimised and efficient routine and cook more food than ever.
---
Innovative kitchen technology
A tablet at the centre of your delivery kitchen means you can track, manage, and organise all orders from several delivery platforms while collecting useful data.
---
Low risk expansion
Expanding into new neighbourhoods and testing new ideas has never been so easy. Short term leases and lower costs mean you can bring your wildest ideas to life.
---
Smaller, more efficient teams
With no dine-in customers, you can work with a much smaller team for the same food output. A team of 2-3 will suffice for a similarly sized restaurant with 15 employees.
Personalised growth support
Our team of specialists will help you with everything from moving into your kitchen to optimising your processes and marketing your business to the world.
/ WHAT
What Is A Delivery Kitchen?
Delivery kitchens are kitchens with larger and heavier-duty equipment, designed and built for food delivery. But while industrial kitchens are incredibly important to restaurant owners and chefs, they come at a cost - and require a lot of set up time. On the other hand, Delivery Kitchens from KitchenPlus are the turnkey solution for your commercial kitchen needs. Simply bring your raw materials - and we cover the rest.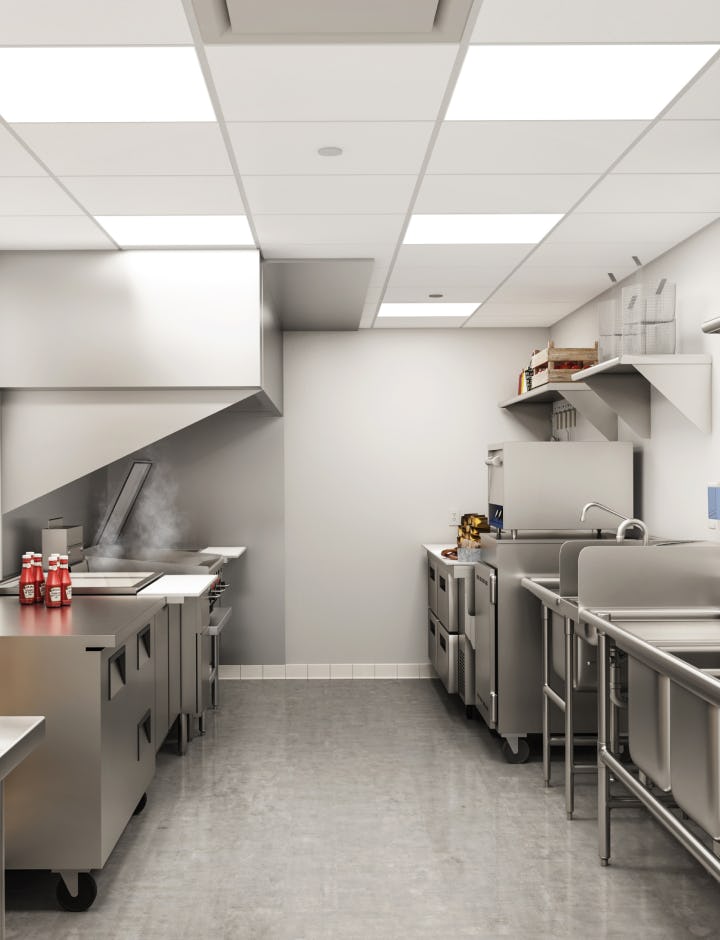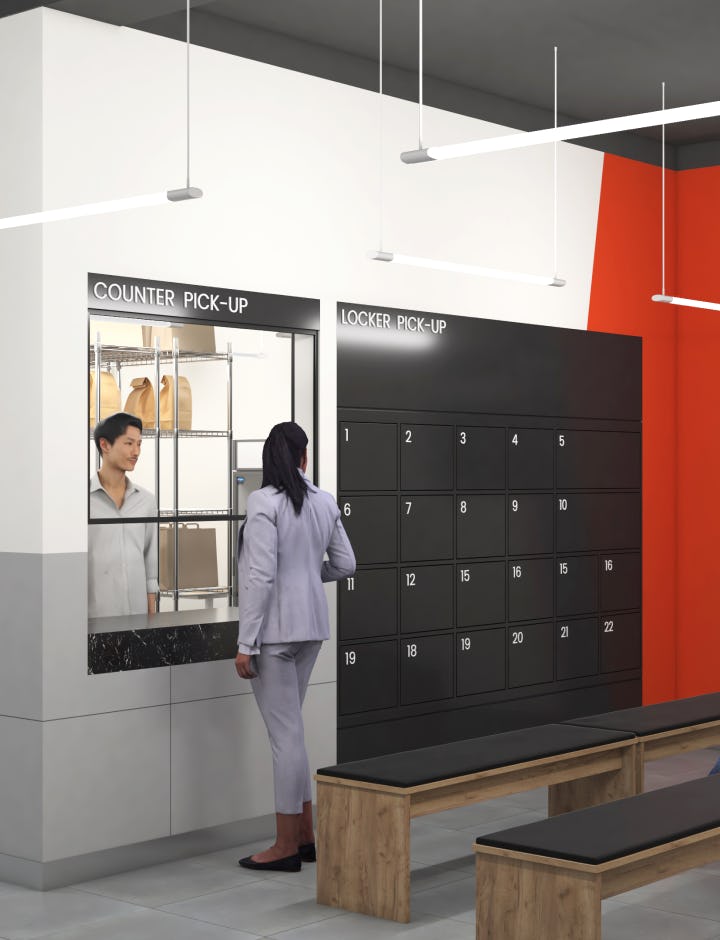 Your delivery kitchen made to order
No matter what kind of chef you are or restaurant you run, we can provide a delivery kitchen that suits your specific needs. Each space is generously outfitted with everything you need to get started. Feel free to bring whatever equipment you already love and use, and we'll help you fit in to your dream kitchen space.
Rider Waiting Area
Staff locker area
Stock Receiving & loading areas
Shared Prep area
Shared Storage Areas
Staff Pantry
Restrooms
Pot Wash with RO Water
---
24 hour security
Order pickup & processing
100% Power Backup
Rider Hand off
Cleaning & maintenance
Pest Control
Delivery logistics
Extraction & ventilation
On-site support staff
CCTV
Preferred Vendor relationships for discounts and other benefits
---
3 compartment sink
Prep sink
Hand sink
Commercial hood
Treated Fresh Air
Power and gas
Water heating
Grease-trap/interceptor
Cold & freezer storage / Chiller & Freezer
Dry storage / Dry rack
---
Gas points
Power outlets
High power lighting
Cold & hot water lines
Fire Suppression system
Gas leak detection system
WiFi
Trash / recycle service
Ethernet connections
Back up water
---
/ Testimonial
The word on the street
We have had a wonderful experience working with the Kitchen Plus team. They are professional and positive in their approach, right from planning the kitchen space to extending their support during operations. In our experience there is no better kitchen infrastructure partner in Delhi NCR."