Ghost kitchens primed for growth
Our ghost kitchens in India are designed to streamline speed and efficiency. All you need to do is focus on cooking good food and building your dream restaurant business.
Ready to cook in our kitchens? Talk to our kitchen specialist now!
Submit
Thanks for contacting us!
We'll reach out shortly so we can understand your business and needs better.
Why cook in a ghost kitchen?
At KitchenPlus, we're spearheading change in the F&B world. We provide the infrastructure restaurants need to drive long-term success.
Reduce costs, increase revenue
With less upfront cost, lower operational fees, and the potential for more order volume, ghost kitchens lay the groundwork for a profitable restaurant business.
---
Cook more & sell more
Located in prime areas around India, you'll be cooking and sending off more dishes than any dine-in restaurant possibly could.
---
Consolidate your team
In a ghost kitchen, you don't need a huge team of front-of-house staff. Work with your team of expert chefs and spend money on what drives growth.
---
Experiment with different brands
There's no reason you can't launch multiple restaurant brands from a single ghost kitchen. Try new recipes and cuisines without risk.
---
Scale at your own pace
Growing a business is an uphill battle. In a ghost kitchen, you can scale and flex your business as fast or as slow as you want.
Work with multiple delivery platforms
Amazon Food? Zomato? Swiggy? Why not all. Keep all your platforms organised and your kitchen running like a well-oiled machine.
How we're different from Dine-in Restaurant
Real Estate
Avoid large rent payments for the bigger space that you don't necessarily need to operate.
Traditional Restaurant
~2000 sq ft
---
Staff required
Work with a much smaller team while we provide onsite support staff to help you run more smoothly.
Traditional Restaurant
25-35 people
---
Investment
We have a much smaller startup cost so you can start seeing profits and results faster.
Traditional Restaurant
₹2.5 Crore
---
Time required to launch
Open a restaurant quickly while we work through all the construction, licenses and other issues related to starting your own restaurant.
Traditional Restaurant
3-6 months
---
To break even
With a ghost kitchen, it only takes 6 months with 10% profit on a 10 lakh monthly run rate to break even.
Traditional Restaurant
48 weeks
/ Support
Success for you is success for us
We're wholly committed to seeing you grow, expand, and find success in this ever-changing industry. We'll help you make the transition and offer advice where needed.
We handle logistics
With KitchenPlus organising the permitting, construction, installation and more, you can open your doors in weeks - not months.
---
Create a virtual storefront
KitchenPlus can help you sell more of your goods in even more places. Just bring the goods, and we'll help you set up shop.
---
Optimise your kitchen processes
Technology is at the centre of our ghost kitchens. Our app lets you access and manage all orders, get valuable insights, and optimise your business processes.
---
Support from the KitchenPlus team
Scaling a business is busy work. We've got your back when it comes to finding the right suppliers and remaining as cost-efficient as possible.
Kitchens designed for your needs
We provide ghost kitchens designed for all kinds of chefs and any type of restaurant. Each kitchen space is generously outfitted with all the basic essentials. Bring whatever equipment you have and our experts will help you mix and match to create your dream kitchen.
Rider Waiting Area
Staff locker area
Stock Receiving & loading areas
Shared Prep area
Shared Storage Areas
Staff Pantry
Restrooms
Pot Wash with RO Water
---
24 hour security
Order pickup & processing
100% Power Backup
Rider Hand off
Cleaning & maintenance
Pest Control
Delivery logistics
Extraction & ventilation
On-site support staff
CCTV
Preferred Vendor relationships for discounts and other benefits
---
3 compartment sinks
Prep sink
Hand sink
Commercial hood
Treated Fresh Air
Power and gas
Water heating
Grease-trap/interceptor
Cold & freezer storage / Chiller & Freezer
Dry storage / Dry rack
---
Gas points
Power outlets
High power lighting
Cold & hot water lines
Fire Suppression system
Gas leak detection system
WiFi
Trash / recycle service
Ethernet connections
Back up water
---
/ Testimonials
The word on the street
We have had a wonderful experience working with the KitchenPlus team. They are professional and positive in their approach, right from planning the kitchen space to extending their support during operations. In our experience, there is no better kitchen infrastructure partner in Delhi NCR.
"
Explode your restaurant's delivery numbers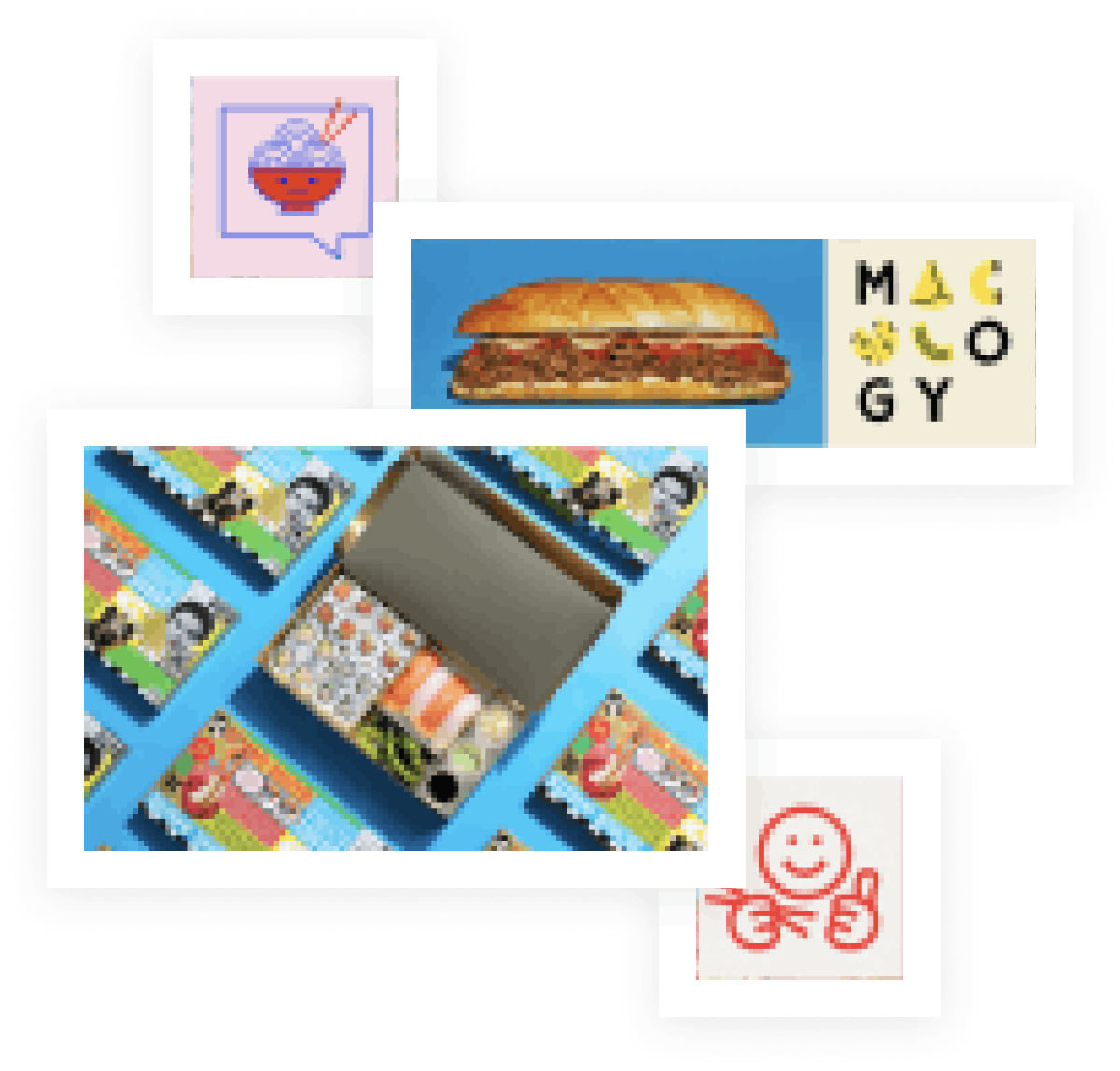 Ghost kitchens are designed to streamline - not complicate - your brand. We'll tailor our brand to you, so you can carry on using the ingredients and equipment you love the most.
/ Technology
Modern-day tech for your business
Our ghost kitchens run from a single tablet at the centre of it all. Seamlessly sync all orders from a range of delivery platforms through a single app and get insightful data to modernise, streamline, and improve your business.